An inside view of a 'real sound-stage'. The building is some 70' tall, a few hundred feet deep, offers offices, production space and of course, is very sound-proof.
Shot from high up in the CFTO studio, during filming of the 'Interview'.
Another, high up shot.
The set of a fight scene from "Games Vampires Play" in a large Hydro plant. With lots of colourful lighting.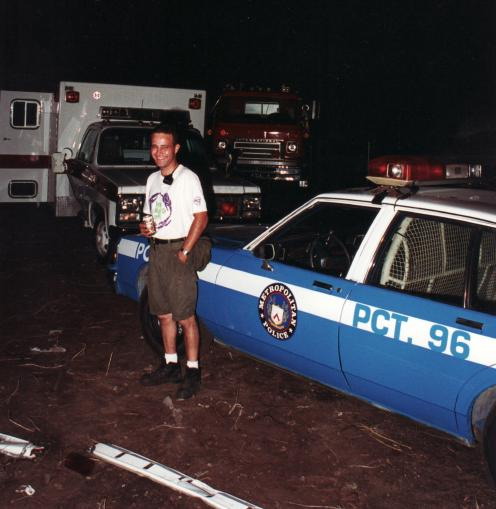 Me (Mark) on a well deserved break, back at 'Honeyland' during the filming of the plane crash.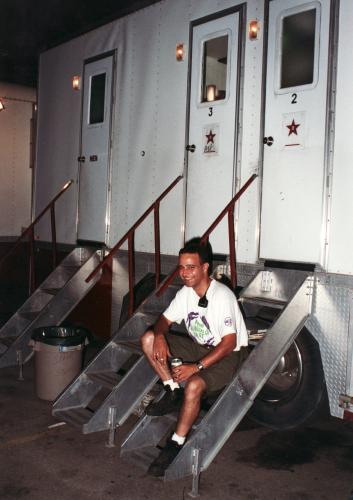 Shooting a 'flashback' battle scene (18 hundreds era), north of Toronto. Base camp.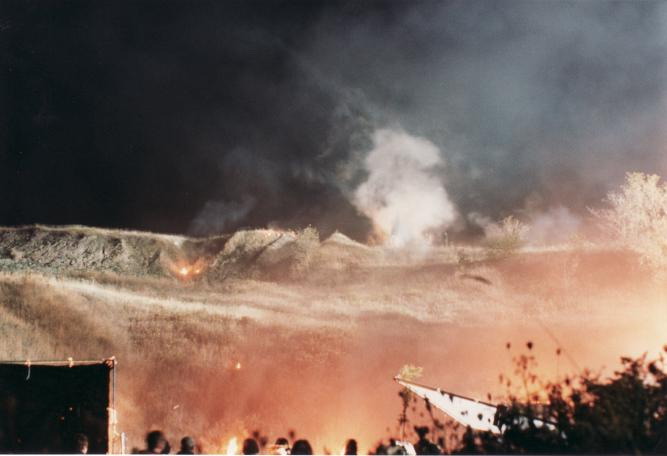 Base camp. It was very cold, north of the city.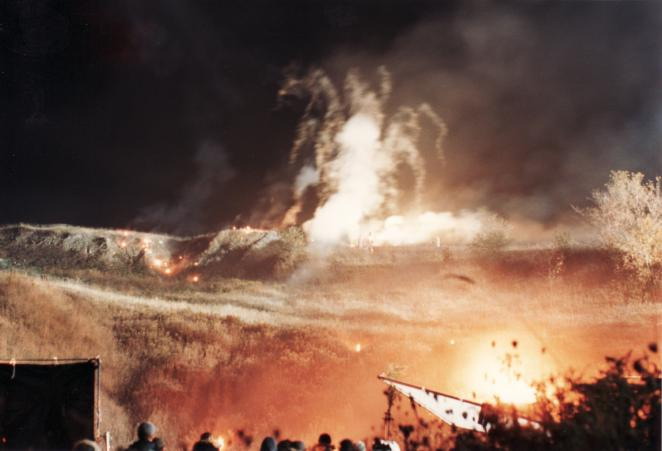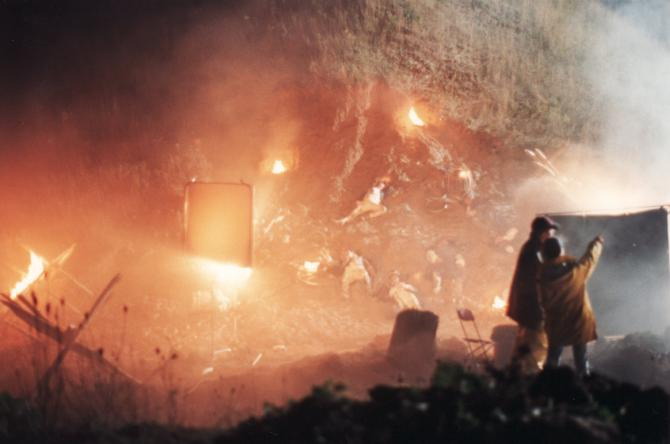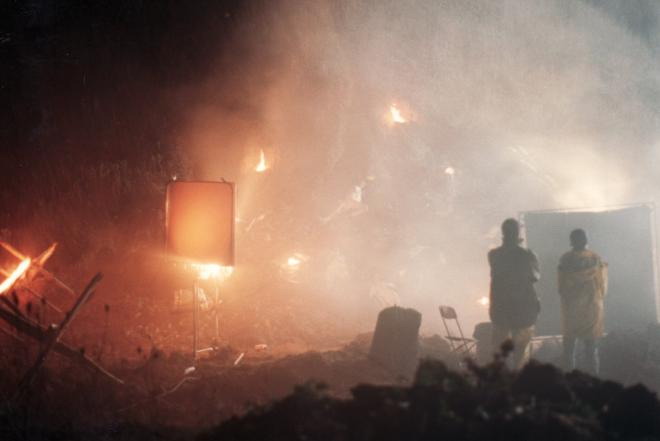 Dead & dying soldiers. Played by teenagers. They had to lie in water, mud and muck for hours, I think their screams might have been real?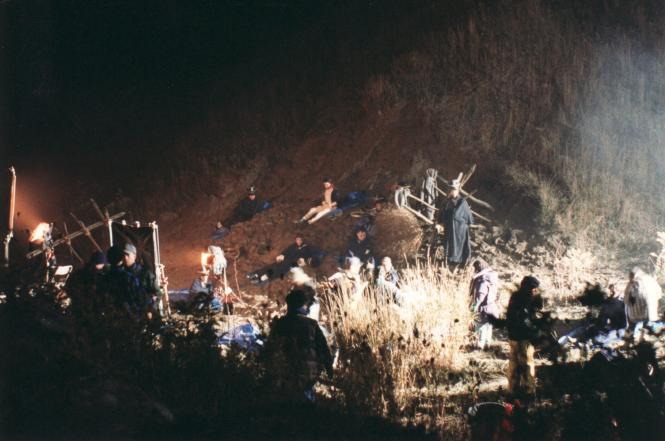 It was so miserable we had to give them sheets to lie on between shots! Poor kids!!!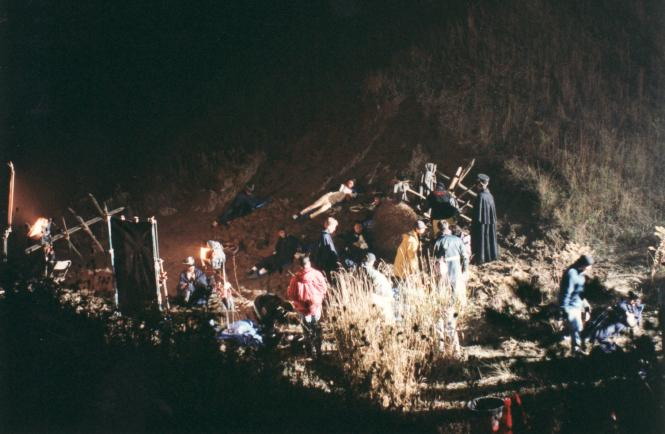 In the heat of battle, the smoke rolls…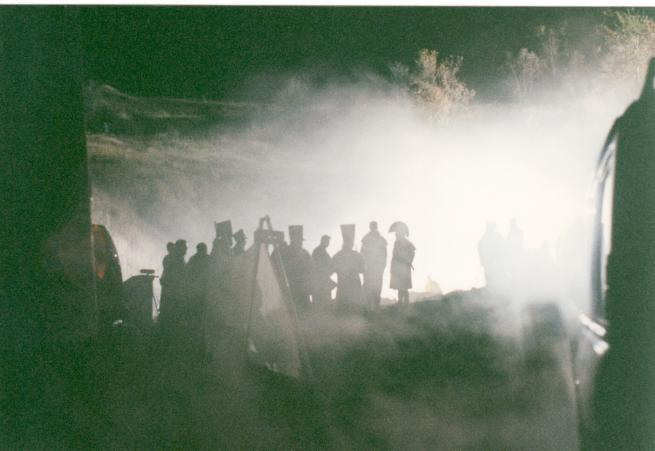 Cannon fire during the battle.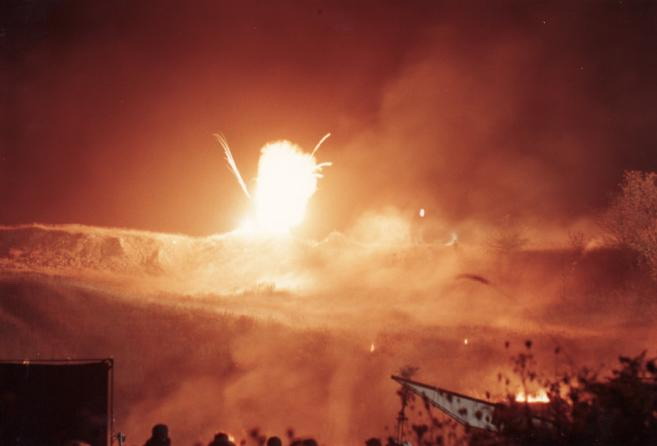 More cannon fire. Note: how even though the battle was a night time battle, we had to light up everything.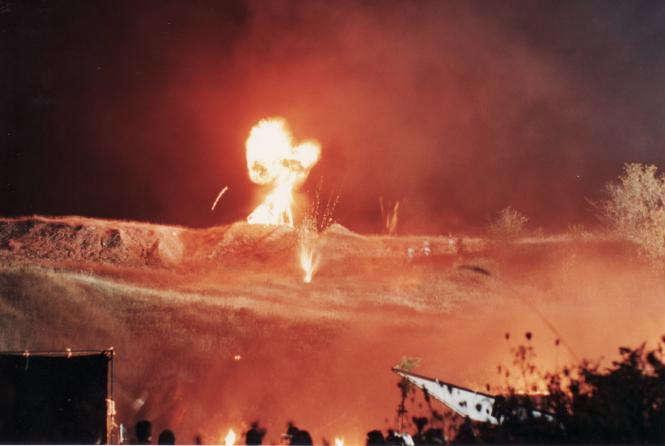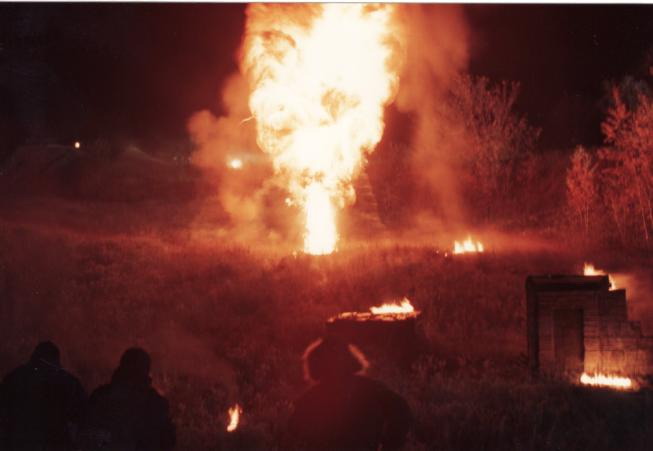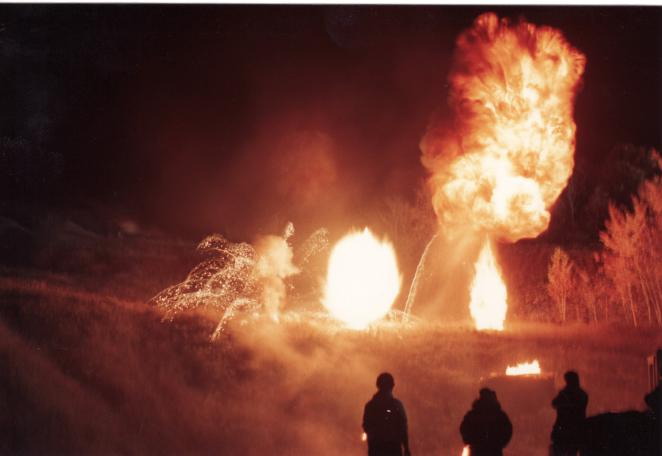 From "Sons of Belial" - The possessed woman drives her car off the bridge, in an effort to rid herself on her demons.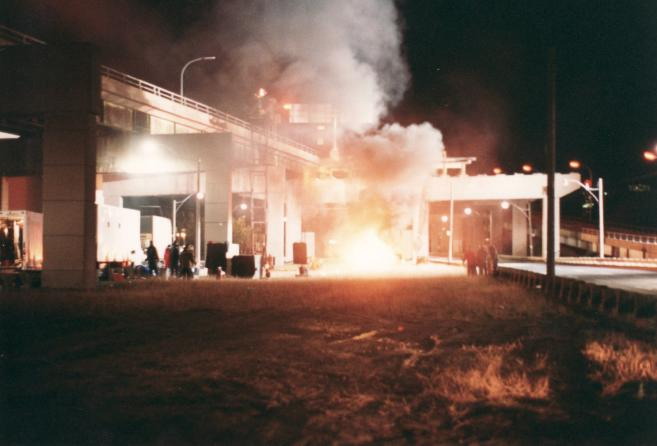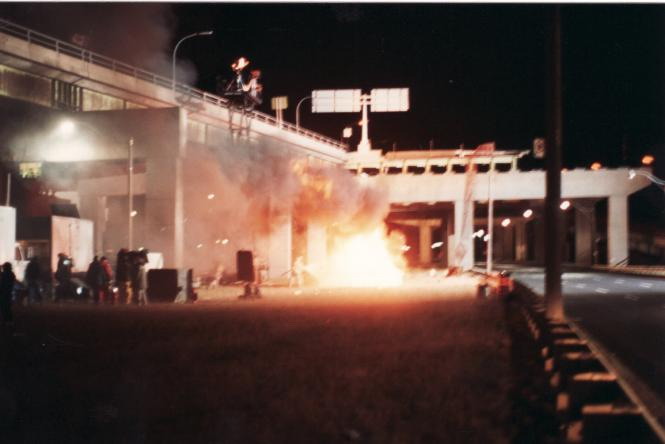 Her car explodes on impact! Note: you will have never seen these shots because, even though we had four cameras filming, not one of them got a good shot of the car going over the edge, crashing and exploding! A HUGE mistake for that episode!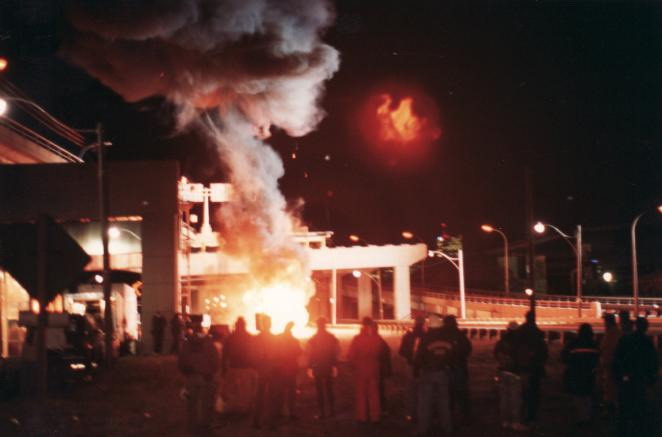 Car explosion & on-lookers.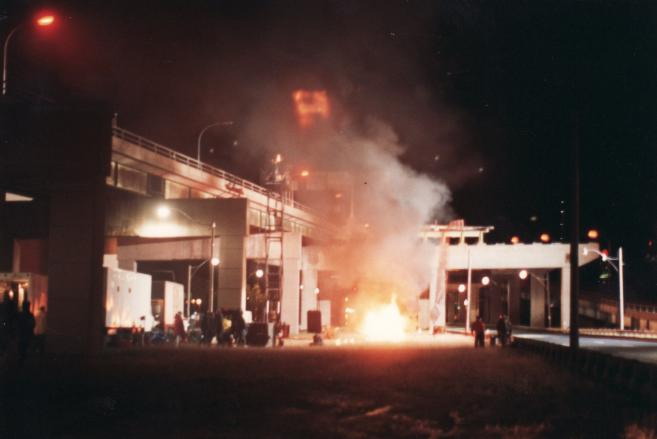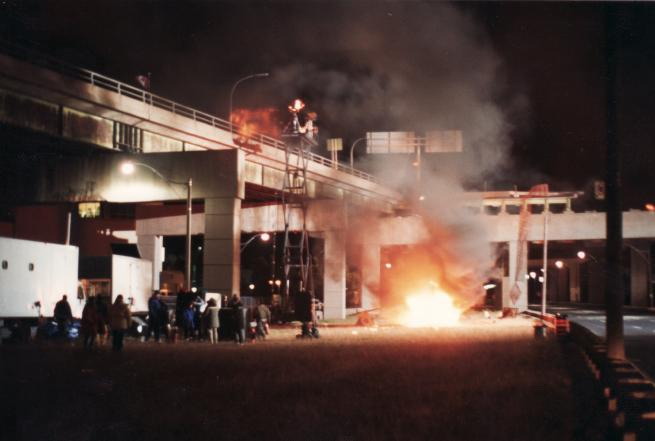 Note: the car was remote controlled and actually did drive right off the end of a raised highway that was being torn down. It was a particular disaster for us, in that we had one major highway closed down for our shooting and David Cronenberg had another major highway shut down to film his movie 'CRASH'. The entire city was pissed at both film crews that week!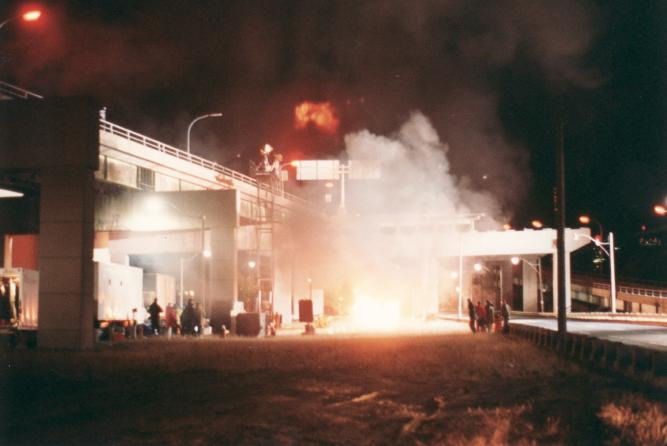 Setting up the plane crash site that was filmed in Episodes 301/302.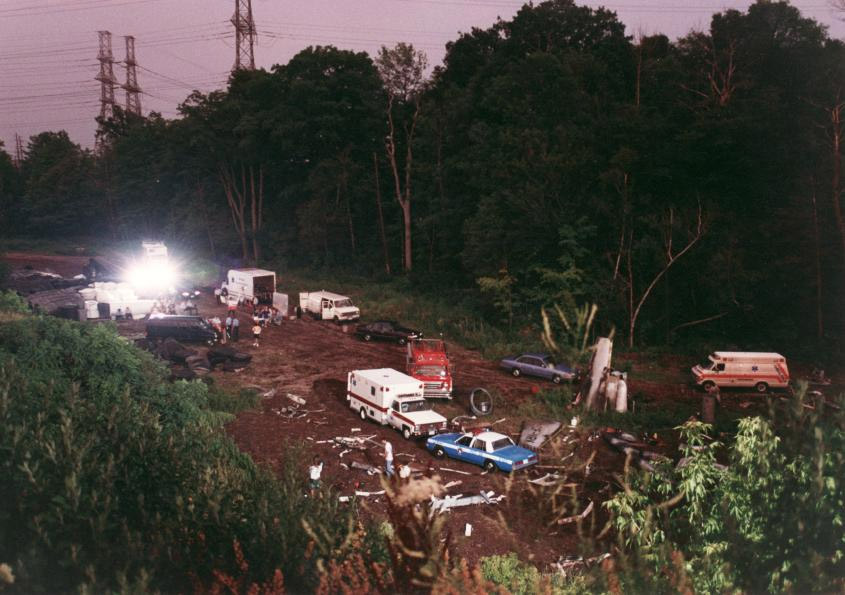 We were setting up the wreckage and getting the picture vehicles, in place for shooting later on. It ended up being a rather large crash site, with lots of fire effects spread further down the valley.

Because it looked so real (when we were done), we even had to let the authorities at Pearson International airport know, that it was just a film set, so they could inform pilots of what to tell passengers on flights taking off and landing in Toronto, that there was no reason for concern!
Regards,
Mark (Locations Dept)
Forever Knight