Fatal Mistake Scene
Nick has just met the tavern maid, Alexandra, and they are now in their own room, on the floor by a fireplace. Nick is hovering over Alexandra, who is under him...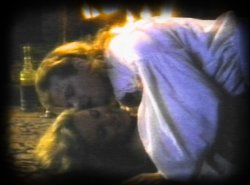 Alexandra: "You're so well traveled. <Nick kisses her neck, then cheek> You've seen so much of the world that I haven't."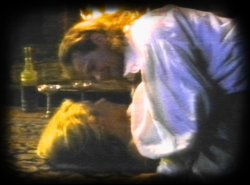 Nick: <draws away from her cheek, looking at her> " That you haven't yet, you mean. The world's not as big as all that."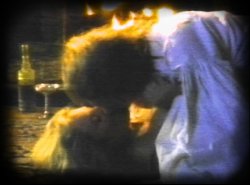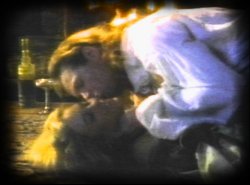 He bends down to kiss her once more. Nick then takes her face in his hand and starts to kiss along it...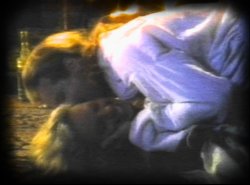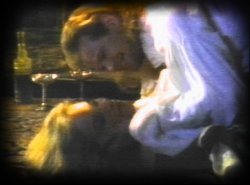 Alexandra: "It is. It is. It's huge from where I stand. <giggling, as he kisses her> I've never been farther than the next county."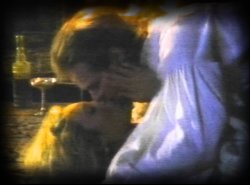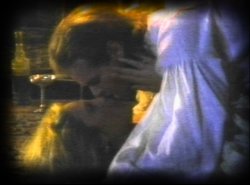 They then kiss once more. Alexandra holds Nick face, as he hovers near her lips...
Alexandra: <whispering> "Perhaps, some day take me."
Nick: <pauses a moment staring seductively> " I could take you some place right now." <kisses her softly>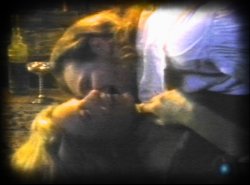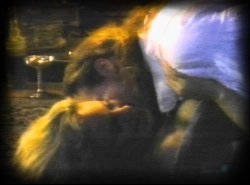 Alexandra: <laughing, as he kisses her cheek and moves on to her neck> "Oh, and where it that?"
Nick: "Some place you've never been before."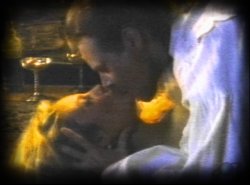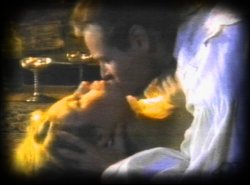 Nick kisses her lips, then takes her head in his hands kissing her chin...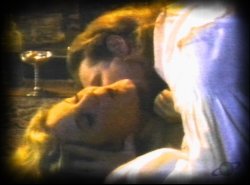 Alexandra: <Nick starts to kiss her neck too> "Hmm, but I haven't a thing to wear." <laughs again>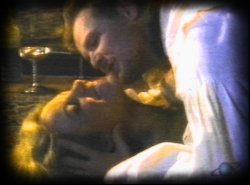 Nick: <leaves her neck, grinning> "I was hoping you'd say that."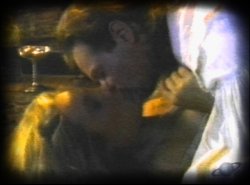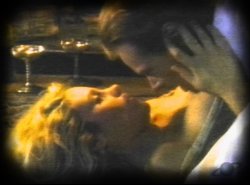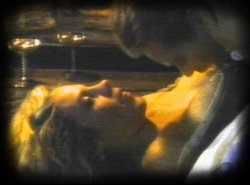 Nick kisses her once more, passionately. Alexandra brushes her hands against his head again, as Nick slowly moves down, away from her face...
Later that evening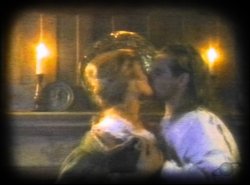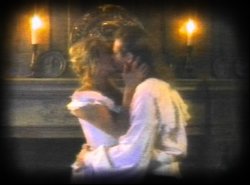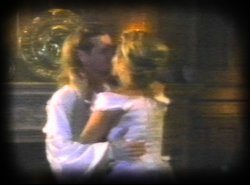 Nick and Alexandra kiss passionately, as Nick removes Alexandra's outer clothing. They continue kissing, while Nick holds her waist and turns her around leading her towards the bed...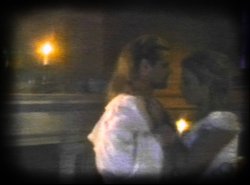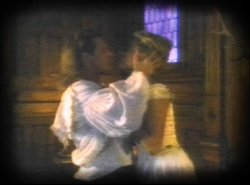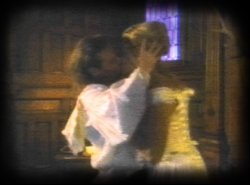 The two pause a moment, as Alexandra starts to un-tie Nick's night shirt. He takes her face in his hands, then kisses her deeply once more...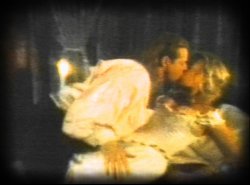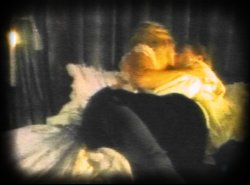 They lay on to the bed kissing, as Nick rolls over her. Alexandra then sits up starting to undue her under clothing...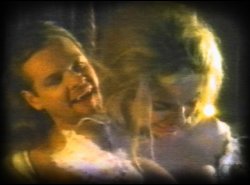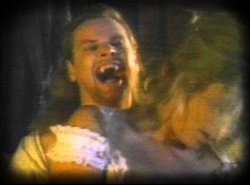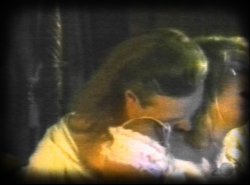 Behind her, Nick too sits up, now vamped out. He turns her head, baring his fangs and looking at her neck. Nick then lets out a loud roar and bites her...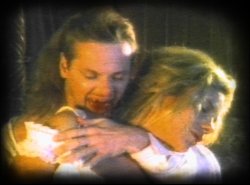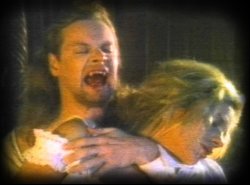 Nick wraps his arm around her neck as he digs deep into her flesh. He's still growling as he finally lifts his fangs out, mouth open, exposing his bloody tongue...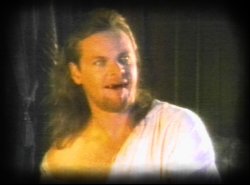 Nick roars, then throws Alexandra down on to the bed. He looks at her as the candle goes out...
.......................................................................................................................
For more pictures from this scene click here to visit my "Fatal Mistake" archive.