EMBRACE THE DARKNESS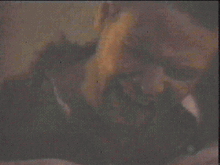 A Dark Knightie Page
Featuring:

Good Bite!
Welcome to my page dedicated to the Dark Knightie Faction. Who are Dark Knighties you ask? Dark Knighties like Nick DARK and DANGEROUS, and want him to embrace his vampire nature. We believe he would not like it as a mortal, and would miss all his great powers and abilities. We think he is seeking to save his soul more so, than mortality.
On this page you will find lots of cool things related to Vampire Nicholas De Brabant.
"Then maybe you'd like to die a little..."
(click a section below to continue)
---





---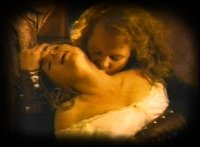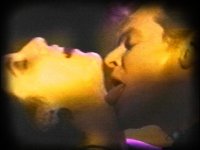 For more pictures, movies, and wallpapers of Dark Nick please browse through my main page. (The pictures shown here are just some of my favorites out of 1,000s).

Version 1.0
Read Guestbook #1:Read Guestbook #2
This page is best viewed with a screen resolution of 1024x768 and with the Forever Knight Font. This Dark Knightie site and all of its graphics was created by: Kristin Harris, on April 1, 2000. Forever Knight is a registered trademark of Tristar/Sony Television Incorporated. This is a fan site and makes no profit.