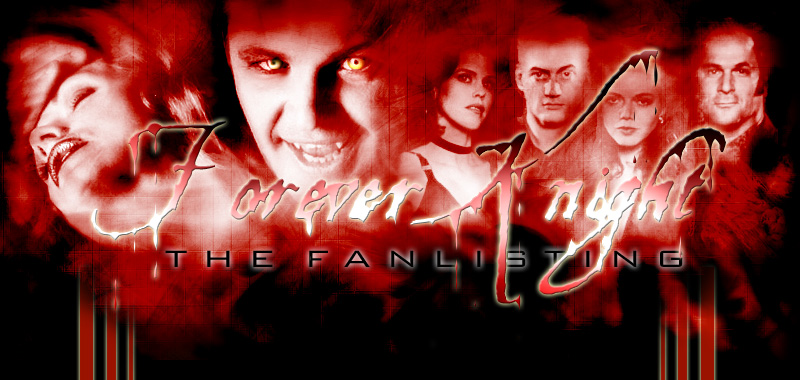 1) You must be a Forever Knight fan, of course.
2) An e-mail address is enough to join. A website is not required.
2) If you have a website, a button linked to this site must be up by the time I check your site and must not be taken down at any time (I might do random checks). Otherwise, only your name will be listed.
3) Your page may not contain offensive material of ANY kind. That includes racism, porn and alike. No Anti-whatever sites are permitted either.
That's it! Select "join" from the menu above to become a member.