Dance By the Light of the Moon Scene
It's 1228 and Nick and his fellow knights have just won a battle. Now they all sit at a long table with food celebrating their victory...
Nick sets down his mug as a dark-haired woman approaches. They both stare at each other...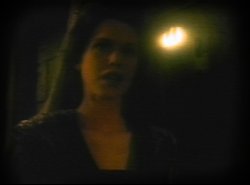 Janette: "How badly...do you want me?"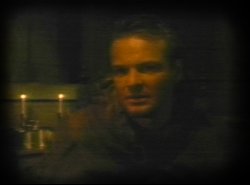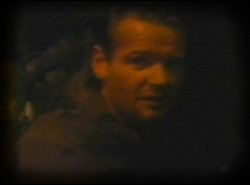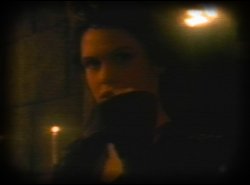 Nick stares then continues drinking, but stops as Janette taunts him once more. She places her finger to her mouth beckoning the knight to come to her...
Next Scene in Hallway
Janette: <leading Nick across the hall by the hand> "Brave knight, brave crusader, conqueror...<undoing his cloak> are you ready to be conquered?"
Nick: <excitedly> "Yes!"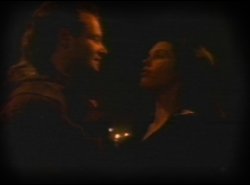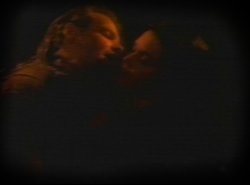 Janette: "But can you truly surrender after all you've won...<Nick draws his face near her neck. Janette pulls her head back away from him seductively> ...surrender to the darkness of the soul, the richness of the night, the weakness of desire..."
Nick continues to try and kiss her put she keeps pulling away, tempting him more...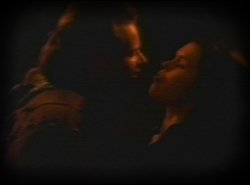 Janette: "How badly do you want me Nichola? Just how strong is your weakness?"
Next Scenes on Bed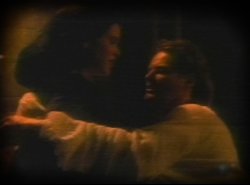 Janette: <touching Nick's mouth, who's already in his night clothes> "Brave crusader...strong...good <Nick starts to remove her cape>...defender of the cross. <laughs slightly> Who are you really?" <arches upward in front of him, as he throws the cape over them>
Nick and Janette are now both in their night clothes on the bed. Nick is lying down on his back as Janette leans forward towards him from above...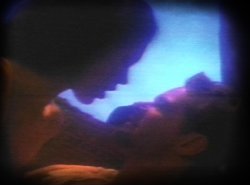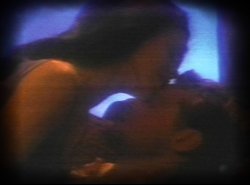 Janette: "Can you feel my darkness Nichola...feel it absorbing your light? Can you feel the power and the danger of my darkness... <kisses his head leaning closer breathing heavily> ...the beautiful risk?"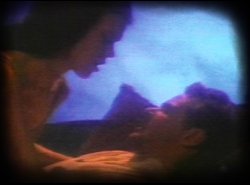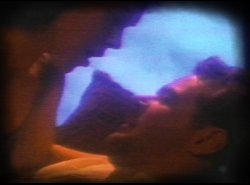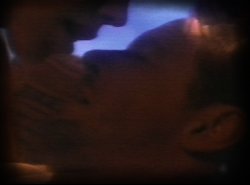 Janette continues to seduce him. She slowly comes to lean near his cheek now...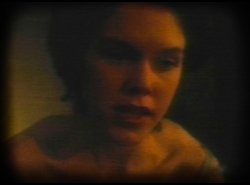 Janette: <now sitting up> "Say good bye to the light Nichola. Now you know it will never satisfy you."
Janette: "No manner how shining, golden knight you were, the darkness was always there, always stronger than anything else in your heart or mind."
Last Scene on Bed as They Finish Making Love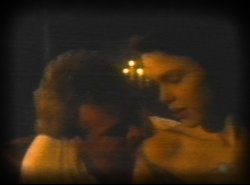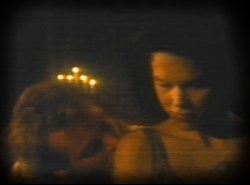 Nick has Janette's strap in his mouth as he brings it back up her arm, upon her shoulder. He then continues to plant kisses there. Janette gets up to bring her master to meet her new lover, the lover she plans him to bring across for her, into the vampire world...
.......................................................................................................................
For more pictures from this scene click here to visit my "Dance By the Light of the Moon" archive.
Back to Immortal Beloved Page!