Top 10 Immortal Beloved Episodes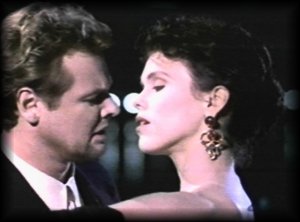 Below are the top 10 episodes in which we see the immortal lovers at their best, full of passion and lust. There are others (most are just short scenes), but these are the best ones. They are in order from 1 to 10.
1. **Crazy Love**

This one is very full of IB passion, starting when Nick calls to Janette and actually gives in to his nature by once again exchanging blood with her's in vampire love, and then standing with her some more by the water front holding her. Even though he leaves feeling bad for using her, he comes to her once again in the end and more passion erupts. This episode was just so full of IB passion and is at the top because of it.
2. Partners of the Month
This episode shows how long Nick and Janette's love has lasted back in the past. The last scene shows extreme love still there after so many centuries, and the deep kiss was amazing!
3. Cherry Blossoms
Nick gets into a bit of trouble but Janette comes and faces the sun to help him. In the end he shows great "gratitude" to her, including a vamped lick to the neck!
4. Dark Knight
It's 1228, and when Nick awakes Janette greets him passionately. The Raven scene and lustful look in Janette's eyes as Nick leaves is also great!
5. Dance By the Light of the Moon
Janette leads Nick into the darkness as they both realize how badly they want each other forever...
6. For I Have Sinned
A nice short dance followed by Janette offering Nick a nice treat.
7. If Looks Could Kill
They have a nice discussion followed by passion and a very nice, deep close-up kiss.
8. Dead Issue
Very playful interaction at the Raven, along with a lovely kiss.
9. Hunters
In the past scenes Nick saves Janette from the hunters when LaCroix would not, then later violently protects the rest of his family also. There's also a nice kiss at the Raven.
10. Blood Money
Janette helps comfort Nick's burden with some affection.