If Looks Could Kill Scene
Nick brings a girl to the Raven to unwind a bit. As he walks in, Janette joins him near a wall with chains. The two watch the dancing crowd.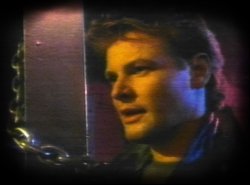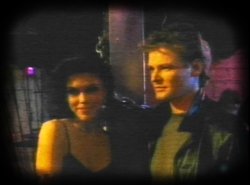 Nick: "She has a strange way of coping with tragic."
Janette: <smiles at Nick> "Humph, we could out last her any century."
Nick: "Are you so sure of that?"
Janette: "Mmm, Feeling our age are we?" <cuddles up behind Nick>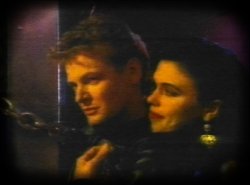 Nick: "Well, sometimes it's difficult not to." <takes her hand holding it close>
Janette: "Relax, your mid-life crisis is at least a millenium away."
Nick: <still holding her hand> "You know, someone should really bottle this, youthful vitality."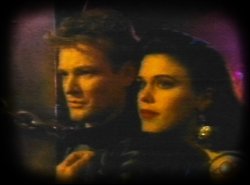 Janette: "It's not vitality. It's desperation. Look at them. They all dance as if Father Time were shooting bullets at their feet, which I suppose he is." <smirks>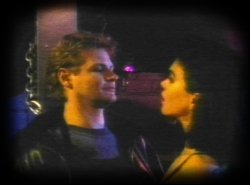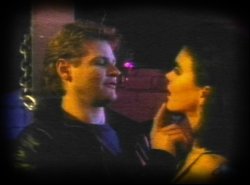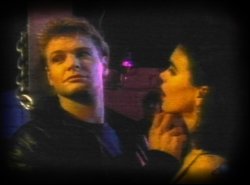 Nick: <turns around to face her> "Are you sure you're not just a little envious? <stroking her chin with his finger> Sure, you still have your youth, but they have enthusiasm."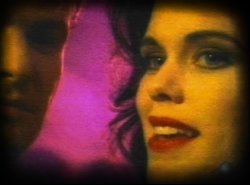 Janette: "Hum, their enthusiasm will fade soon enough Nichola."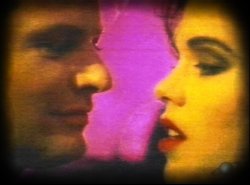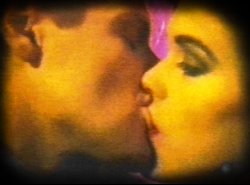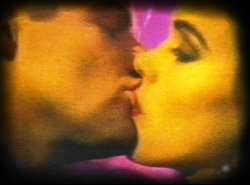 Nick looks at her a moment, as she finishes and then kisses her deeply. Both their eyes shut, as they enjoy their kiss.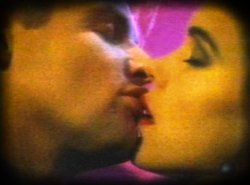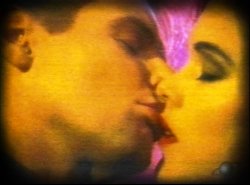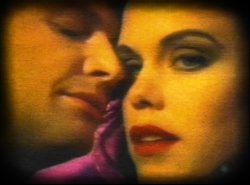 Nick then rubs his lips against hers and kisses only the top one, before slowly moving his head against hers. Janette slowly opens her eyes, pleased by the sudden kiss.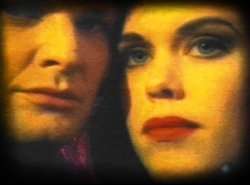 Janette: "As they watch each younger generation arrive to cut in on their dance, turn their possessions into artifacts, and store their pictures in dusty attics."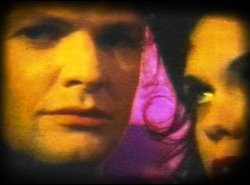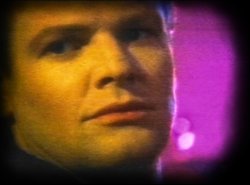 Janette then backs away from Nick looking at him. Nick contently, looks off into the crowd...
.......................................................................................................................
For more pictures from this scene click here to visit my "If Looks Could Kill" archive.
Back to Immortal Beloved Page!