Immortal Beloved Scenes and Pictures
Below are scenes in which we see the Immortal Lover's passion and love. These have pictures with a transcript I wrote of the scene. Some may also have a link to a movie clip. I am still adding to these. Click a scene below to continue.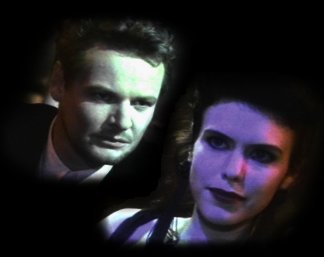 1. Crazy Love- The threads of their connection are vibrating intensely...
2. Crazy Love 2- Nick comes to Janette once again by the water front...
3. Cherry Blossoms- Nick shows his gratitude to Janette...
4. Partners of the Month- They're more than eternal friends...
5. Dark Knight- It's 1228 and Nick is awake...
6. Dark Knight 2- Janette offers Nick a treat of her house special...
7. For I Have Sinned- Janette tempts Nick once again with her treats...
8. If Looks Could Kill- Discussion leads into passion...
9. Dead Issue- Playful talk, followed by a playful kiss...
10. Dance By the Light of the Moon (multiple scenes)- Janette leads a mortal Nick into the darkness...
11. Blood Money- Nick has his burden back and Janette helps to ease it...
12. Curiouser and Curiouser- Nick drops by the Raven to get a little shelter from the storm...
13. Hunters- Nick tries to persuade Janette to keep Schanke for a few days...
14. Near Death- Janette awaits her new lover to come across into the vampire world...