Welcome to my Forever Knight site. Here you will find 1,000's of images, movies, wallpaper, and much more! I update almost daily so be sure to check back. Choose a section from the image map below to continue.
Version 5.0 - 2002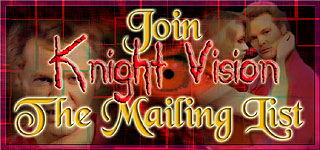 Read Guestbook #1:Read Guestbook #2




Forever Knight is a registered trademark of Tristar/Sony Television Incorporated. This is a fan site and makes no profit. No copyright infringement is intended.