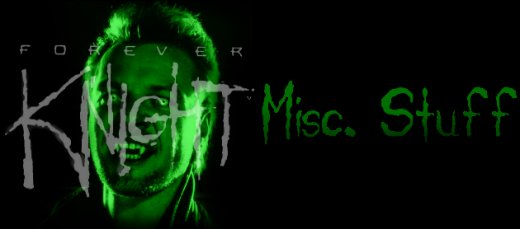 On this page you'll find different assorted things you can use on your computer, such as icon packs I made and toolbar skins. Please don't post any of this on you own websites with out permission. Enjoy!
---
White Rose - High-quality Wav (1:44, 19 MB)
Download the other more slow and sensual version of "Black Rose" taken from a Hi-fi DVD recording of "Love You to Death."
Tool Bar Skins
These can be used by saving the file to your windows directory in Windows bmp format. You then go into Internet Explorer and open the file from the tool bar menu under Toolbar Wallpaper (this is one of the accessories that comes with IE 5.0). The size is fit for 1024x768 resolution, so you may need to re-size it for your screen.
Skin #1: Nick Eyes

Skin #2: The Seductive Bite

Skin #3: Immortal Lovers

Skin #4: Vampire Family

Skin #5: Nick Bottle

Skin #6: Nick w/ Lover

Skin #7: Nick and Janette at Raven

Skin #8: Nick and Nat Close

Skin #9: Nick with Gun

Skin #10: Nick with Gun Again

Skin #11: Nick Dark at Raven

Skin #12: Nick and Janette Kiss

Skin #13: Nick

Skin #14: Dark Kiss

Skin #15: Nick and Janette Blue-light

Skin #16: Janette Tempting Nick

Skin #17: Vampire Nicholas

Skin #18: Silvery Nick

Skin #19: Vampire Trio

Skin #20: Knight Longings

Skin #21: Vampire Kisses

---
Icon Packs
These are icons I made and have zipped into sets. They look best on at least High Color 16 bit or above.
1. Nick Pack
6. Vampire Pack
---
Movies Screensaver Programs
How many of you have downloaded loads of movies? How many of you adore these movies and want to do more with them? Well, there's some really good programs that can play AVI and MPG files as a screensaver!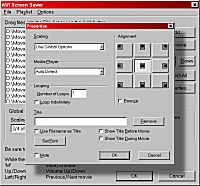 A great program! Can play your AVI or MPG movies in random order, different places, and more! It also has many screen size options. Click above to download.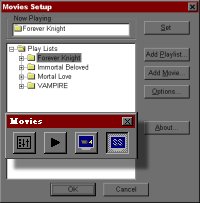 This is another good one. It can play the clips in different ways such as reverse, slow, or fast. There's also options to make different play lists under control panel. Click above to download.