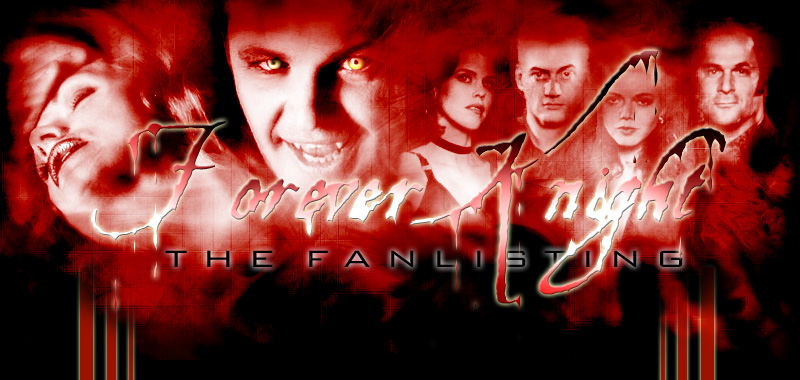 He was brought across in 1228
Preyed on humans for their blood
Now he wants to be mortal again
To repay society for his sins
To emerge from his world of darkness
From his endless
FOREVER KNIGHT
Welcome to the official Forever Knight fanlisting! This site is for all fans of this timeless vampire series of the 90's. To continue select a destination from the links above.
Updated: January 12, 2009
Current Fan Count: 227
Site & Graphics Created By: Kristin Harris

Part of The Fanlistings Network
Forever Knight is a registered trademark of Tristar/Sony Television Incorporated.