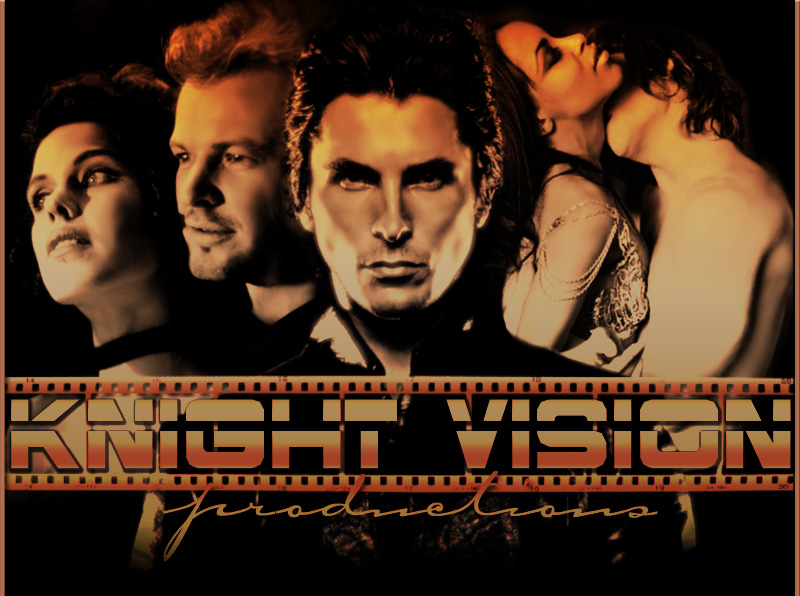 These videos are compressed in high-quality DIVX format and require the free codec from here. (To disable the logo, go to Program Files/Divx/config utility: quality settings - disable logo). Please email me for any questions or comments.
My Portfolio: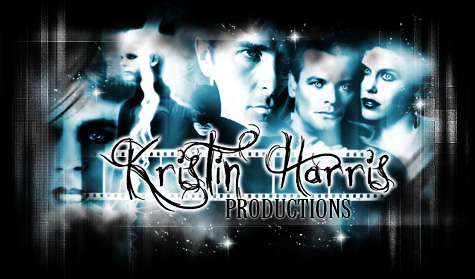 The Hurlers & Crimson Dawn - Seth Lakeman - Official Music Videos
In June 2008, I edited 2 official music videos for UK artist Seth Lakeman through Dash Productions from Manchester, England. They were filmed at the beautiful Minack Theatre. You can watch them on Youtube here: Hurlers, Crimson Dawn. Created: June 2008
News Flash - July 2 - I just heard some really exciting news! The Crimson Dawn music video was playing on BBC 1 TV this morning during an interview with Seth Lakeman on BBC Breakfast. This is so exciting and my first video to air on TV!
Supernatural Trailer - CW Making the Cut Contest - Finalist & 2nd Place Winner - Youtube
In April 2007 I entered a promo contest for the CW's Supernatural TV show. They offered a contest for college students. It was quite an honor to be one of the final nine featured at the huge conference in NY and I won 2nd place (I read about 8,000 people were at the conference). I used Gary Numan's "I Can't Breathe" for background music. Created: 4/15/07 Reviews (148) | Send Review
Are Friends Electric? - Apple Commercial- Youtube
This project is a special collaboration with my friend Rick Bell, who is in marketing. Rick is meeting with Apple and at that meeting he will be pitching a contest in which contestants create Apple MacBook ads featuring Numan songs and other independent artists. I just finished creating one such commercial featuring the Hybrid version of "Are Friends Electric."
There might even be an opportunity to get Apple interested in using this music in their advertising--"Are Friends Electric" is a great tagline for the MacBook.
Rick filmed all the footage and I edited all the material adding effects, etc. I was also very involved with the storyline and developing key elements of this ad.
Are Friends Electric? This question is answered with a MacBook ad featuring the Hybrid 2003 version of Gary Numan's #1 Single. And you thought he only did Cars… Created: 6/6/07 Reviews (100) | Send Review
SONY: Forever Knight: The Trilogy Part Three DVD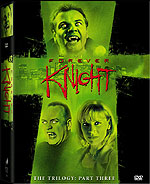 I designed and edited 8 Forever Knight Music Videos for special features on the season 3 DVD set. Sony included 3 of the music videos I created (the other 5 could not be featured due to music licensing). The videos that will be featured are Black Rose, Touch the Night, and The Hunger.
Since Forever Knight was the series to inspire me to pursue video editing, I was very thrilled to be a part of this project. The series will always hold a very special place in my heart and the thought of the cast and crew seeing my videos on the DVD set brings me great joy. Thank you Sony for giving me this opportunity! You can view compressed versions of the unused videos below. They are in divx format
Professional Reviews:
The five-disc set includes all 22 episodes of the third season, and is rounded out by a trio of appropriately dark and evocative music videos created from series footage. - Paul Gaita (Amazon)
The only extras included this time were three music videos that used footage from the show and combined it to some rather pleasant music with romantic overtones. They were assembled by fellow Texan, Kristin Harris, a talented young lady in school to become a professional in the field. Kudos to Kristin's three music videos (Black Rose, The Hunger, and Touch the Night) for being better produced then many of the episodes were. - Don Houston (DVDTalk)
Less understandable is the dearth of extras. The three music videos that form the entirety of the extras are actually quite good, with polished effects and nice montages of clips from the show. The music videos give me a taste of what the previous seasons might have been like. - DVD Verdict
Featured Videos Available Only on DVD:
Black Rose

Features Nick and Janette trapped in a fog of each other's seduction and the powerful refuge they share in each other's hearts. These scenes are combined with FK's "Black Rose." Created: 6/16/06 Reviews (10) | Send Review
Touch the Night

Features the forbidden love between mortal and vampire. It explores the couple's conflicted emotions, as Natalie longs to be with Nick, but he hesitates in fear that his vampire nature will ultimately consume her. These scenes are combined with FK's "Touch the Night." Created: 7/8/06 Reviews (5) | Send Review
The Hunger
Features the endless procession of mortals who've become ensnared in the intoxicating lair of the dangerous vampire, Nicholas. As Nick and his many lovers are engaged in unbridled passion, we see just how deadly a vampire's love can be. These scenes are combined with FK's "The Hunger." Created: 7/8/06 Reviews (8) | Send Review
------------------------------------------------------------------------------
Unused Videos:
The Night Calls My Name

Explores the hypnotic love and passion between Nick and Janette. Nearly 800 years ago, Nick abandoned the warmth of the sun and forged a dark bond with Janette that shall remain forever etched in the sands of time. These scenes are combined with FK's "The Night Calls My Name." Created: 7/7/06 Reviews (10) | Send Review
Destiny's Edge

Unveils the events that lead to Nick becoming a vampire in 1228. Enthralled by Janette's sensuality and intrigued by LaCroix's wisdom, Nick is reborn as a vampire. These scenes are combined with FK's "Destiny's Edge." Created: 6/16/06 Reviews (8) | Send Review
Heart of Darkness

Focuses on the complexity of Nick and LaCroix's relationship. Nick grapples with LaCroix's incessant desire to keep him at his side forever, and surrender to his true animalistic nature. These scenes are combined with FK's "Heart of Darkness." Created: 7/8/06 Reviews (3) | Send Review
Break the Silence
Features the magnetic force of Nick's vampire nature, and the many women he's attracted over the centuries. As victims of endless nights, they succumb to his dark passion. These scenes are combined with FK's "Break the Silence." Created: 7/7/06 Reviews (4) | Send Review
Dark Side of the Glass
Focuses on Nick's loneliness and isolation as his vampire nature haunts him into a angst-ridden world of guilt and despair. These scenes are combined with FK's "Dark Side of the Glass." Created: 7/10/06 Reviews (8) | Send Review